12 Volt Power Inverters
12 Volt DCAC Power Inverters (w/Battery Charger & Auto Transfer Switch)
24 Volt Power Inverters
Pure Sine Power Inverters
Pure Sine Power Inverters (w/Battery Charger & Auto Transfer Switch)
12V/24V Solar Charge Controller
Jump Starter Air Compressor
DCAC Power - Products
DCACPower.com offers 12 volt and 24 volt DC to AC power inverter for all different sizes of systems. We offer a small 400 watt unit for small applications, for example cell phone and laptop battery charging. We also offer larger DC to AC power inverters up to 6000 watts which will allow you to operate up to 50 amps of AC power devices.
The DC to AC Power Inverter with built in battery charger and automatic transfer switch, allowing you to setup a home UPS that will allow to keep AC power seamlessly flowing to your devices in the event of a utility power loss.
Our Pure Sine Power Inverter offer the cleaner more stable output wave of power. These units are made to operate your more delicate high-end audio equipment and medical devices
Tages : 12 volt to 24 volt inverter, Battery Charger, DCAC Inverters, 12 and 24 volt, voltage converters, voltage transformers, power converters, inverter, dc to ac power inverters, Royal Power
(w/Battery Charger & Auto Transfer Switch)
(w/Battery Charger & Auto Transfer Switch)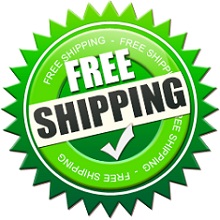 We offer free ground shipping on all order over $150.